artist gallery
ELANA THE CURATOR |
LIST OF ARTISTS | OCEAN | GATHERING THREADS TEXTILE ARTS FESTIVAL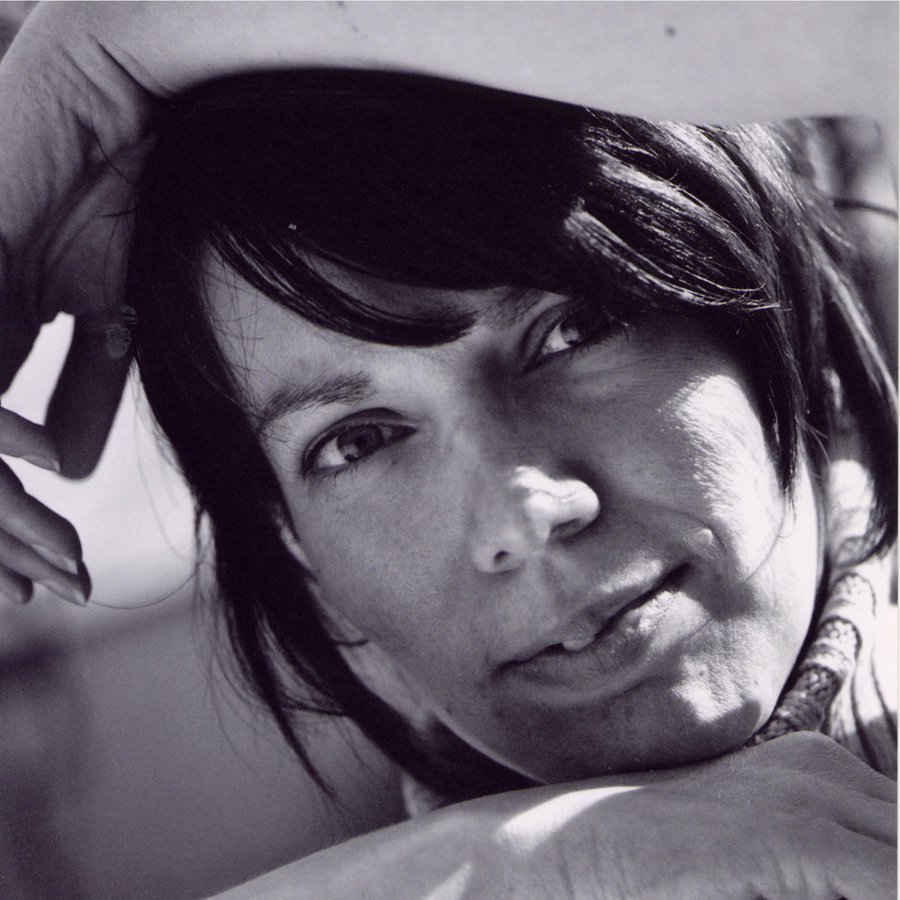 Elana has been an artist all her life. She can't remember a time when she wasn't creating. Although life has taken her down many paths in its twists and turns, her artistic passion always led her back to creative pursuits.

Elana began her art career primarily as a realist artist in the academic tradition with her studies taking her to the Academy of Realist Art in Toronto. Although still working in this style part of the time, after achieving her Master Spinner Certification from Olds College, Elana began creating work found in the intersection of fine art and fibre art by incorporating fibre arts practices such as hand-spinning, stitching and mending techniques into fine art pieces. 

Elana's work is informed by the concept of Other and how it manifests in contemporary society. Her work captures a moment of intimacy between her subjects and the viewer. Her work is often characterized by a larger than life look at her subjects and invites the viewer to participate in thought provoking conversations about challenging subject matter.

Elana's work can be found in collections around the world.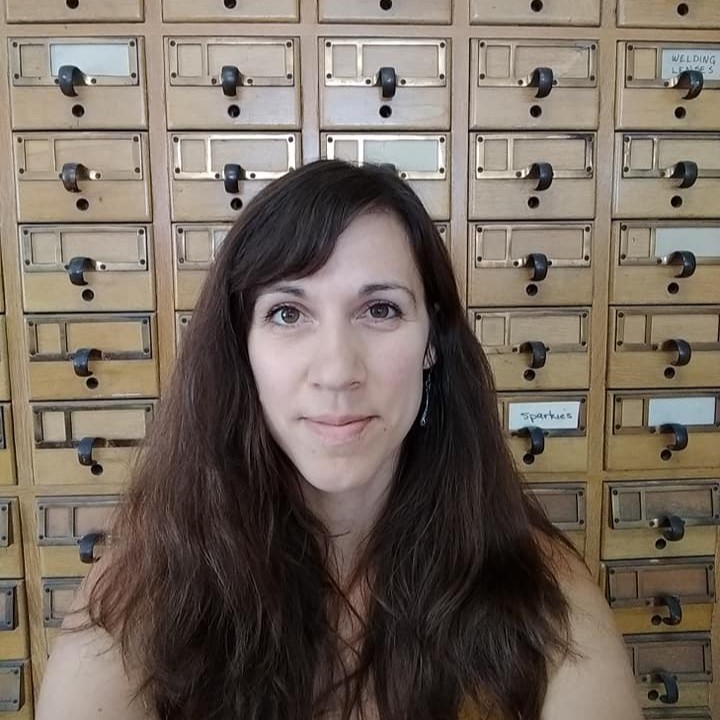 Samantha is a fiber and mixed media artist in Edmonton, Alberta. Her inquisitive nature, background in biological sciences, and experiences in motherhood merge to form her unique artistic voice. Her use of soft textures, limited palette, and simplistic style make her work appear approachable and safe, while the subject matter she explores seeks to challenge preconceived notions and promote discussion about difficult or controversial topics. Samantha's work has been exhibited in the United States and Canada, earning numerous awards in juried competitions.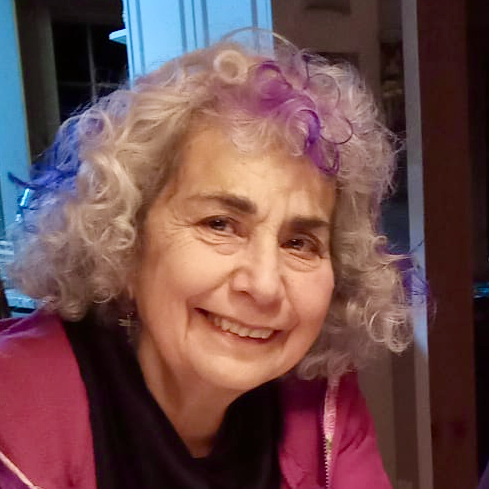 I am a fibre artist living in Calgary Alberta. I make fibre art to capture the beauty of the natural world. I have been making art and doing needlework most of my life but it was toward the end of my academic career as a psychologist that I began to formally study art and make art quilts.The process of creating fibre art is as interesting to me as the product so I am always exploring new ways to express my ideas. I see my work as "painting" in fibre. Mountains, lakes, flora and fauna, often based on photographs I have taken are the inspiration for my work. In addition to wall art, I enjoy making felted clothing and household items such as scarves, vests, jackets, table runners and challah coversI have exhibited my work at Quilt Canada, Heritage Park Quilt Festival and the Quilted Mouse Guild annual show and in on line exhibitions of Felt -Feutre, the Canadian Felt Association and The International Feltmakers' Association. My art is held in private collections across Canada, in Jerusalem, Israel and in Berkeley and Oakland, California. I am a member of the Burns Visual Arts Society (where I have a studio), The International Feltmakers' Association, Fibre Art Network, Quilted Mouse Guild, Fibre Arts Explorers and Rimon Calgary. Some of my work can be viewed on line in the members' gallery at fibreartnetwork.com.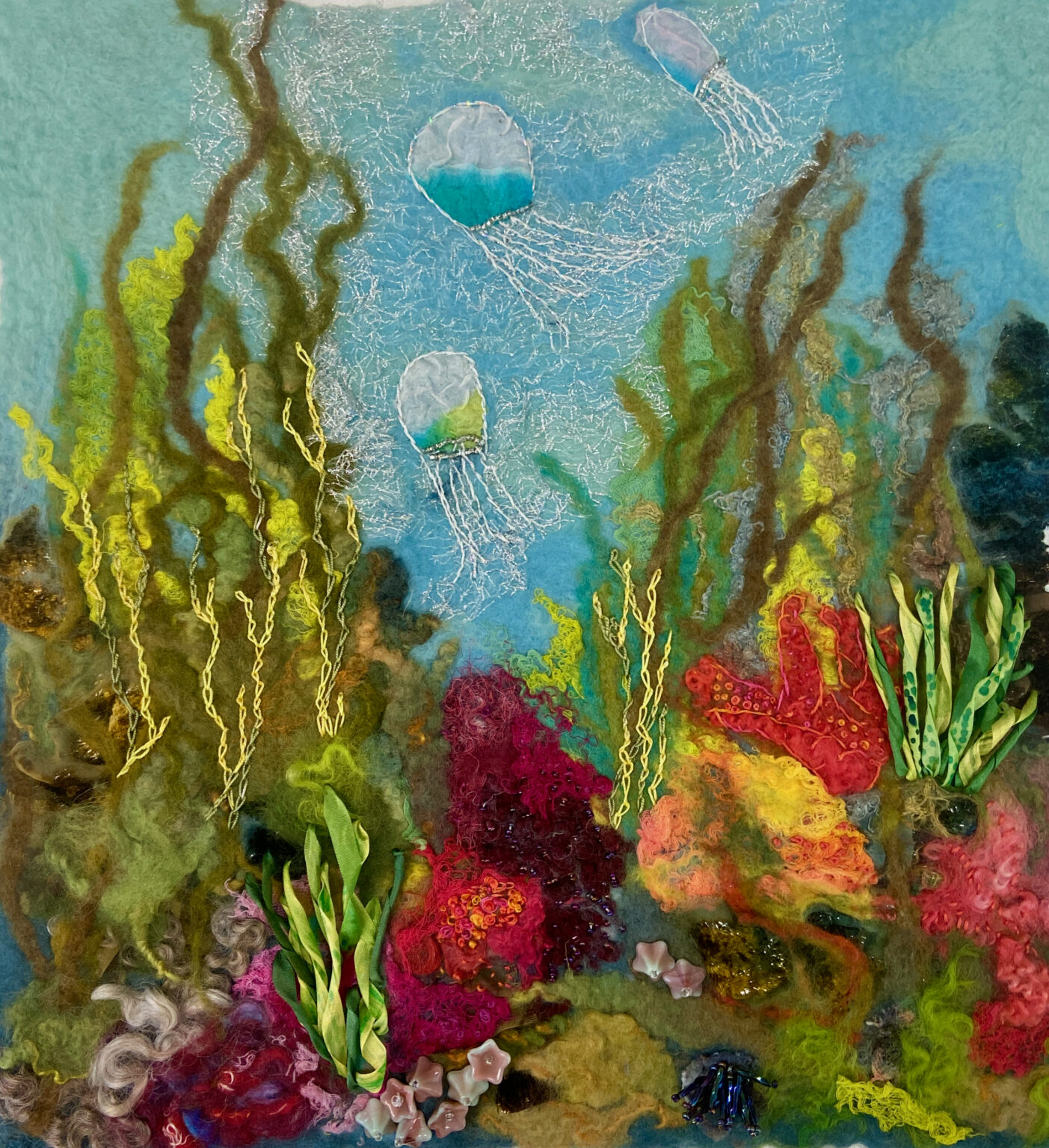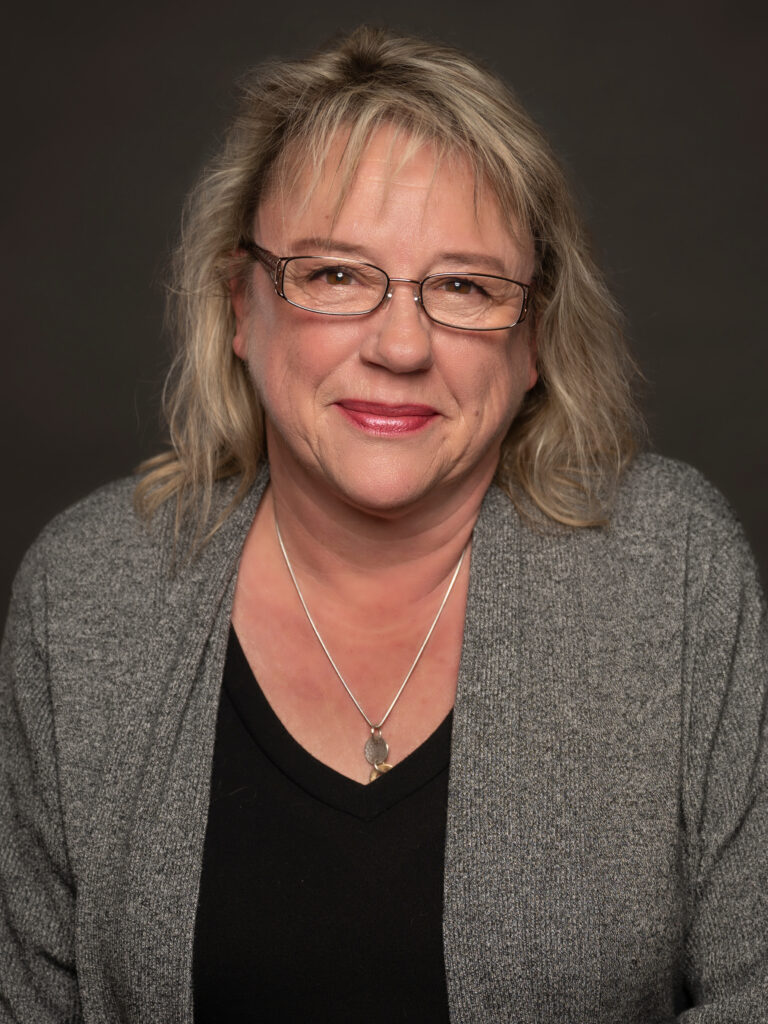 Debbie Caseburg Tyson is a visual artist who works primarily with fibre and textiles. Her current work explores the possibilities of creating two and three dimensional sculpture from wool.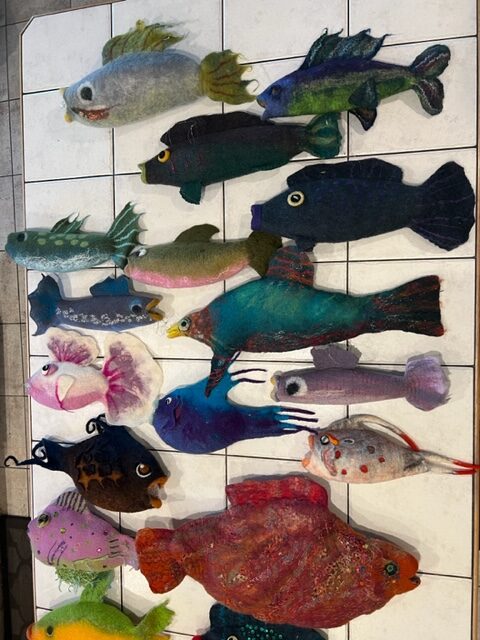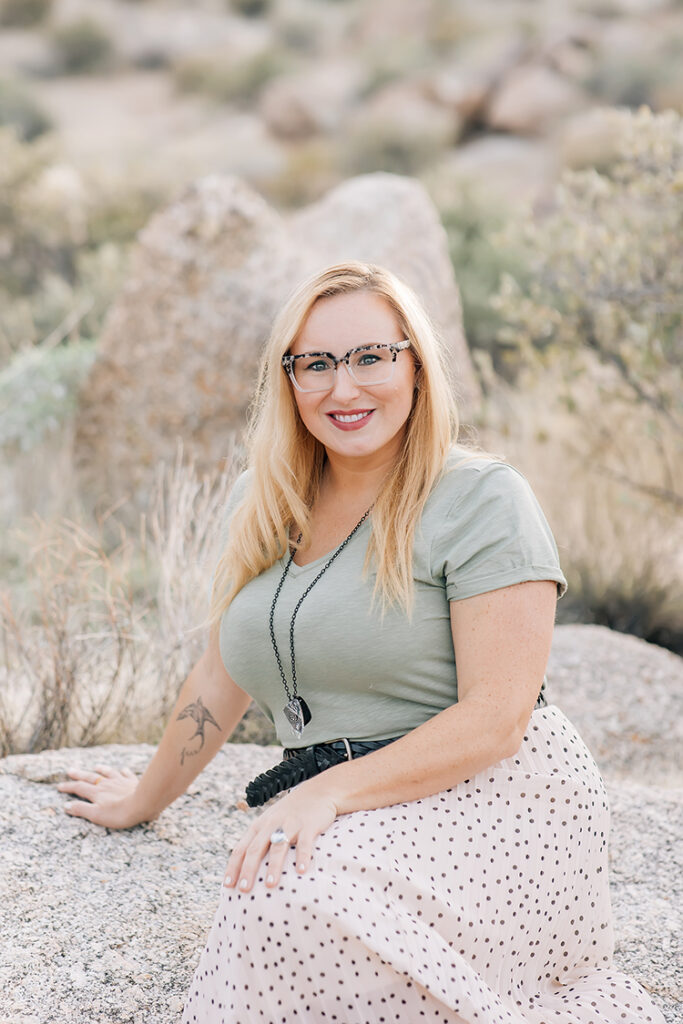 ALEXIS MARIE CHUTE is an award-winning artist, photographer, filmmaker, gallery curator, and bestselling author. Her artwork includes bold, bright abstract paintings, conceptual mixed-media portraits, and word-and-image art. She is represented by the Art Gallery of Alberta. Alexis was named an "Emerging Canadian Photographer" by Photo Life Magazine (2012), an Avenue Magazine "Top 40 Under 40" (2013), and an Edify Magazine "Edifier" (2023). Her artist residencies include Harcourt House Artist Run Centre (2012-2013) and A Bear and Bison Inn (2023). Alexis is the Curator of InFocus Photo Exhibit and Awards, the Multicultural Heritage Centre Public Art Gallery, and Wild Skies Art Gallery. She was named the recipient of The John Poole Award for Promotion of the Arts in 2015. Alexis holds a Bachelor of Fine Arts in Art and Design and a Master of Fine Arts in Creative Writing. Her books include the multi award-winning memoir Expecting Sunshine: A Journey of Grief, Healing and Pregnancy After Loss (2017), accompanied by a documentary film which screened around the world in 2018-2019.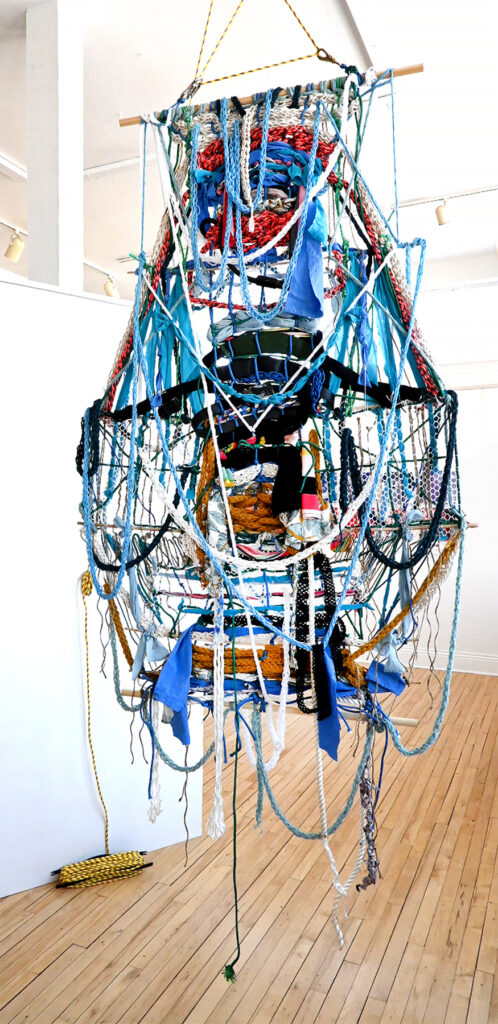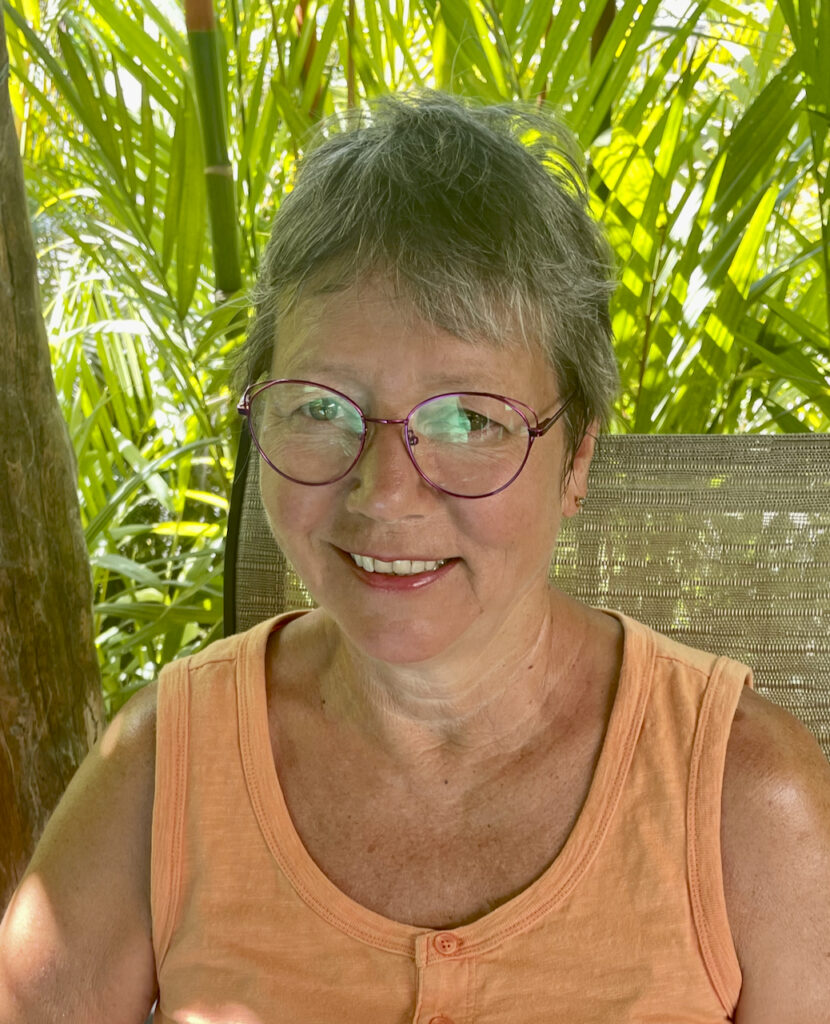 A healthy ocean means a healthy planet. Diving has allowed me to see the interconnectedness of all the organisms. I have seen the beauty of a healthy sea and the desolation in the waters where it has been damaged. We need to heal the oceans and then keep them healthy; for their sake and ours.Joyce Brown is a fibre artist with a passion for fabric and everything fibre. Art quilts and landscape quilts have allowed her to use mixed media to design wall hangings, which reflect her joy of life. Travel has enabled her to integrate the culture and heritage of different nationalities into her work. Inspiration comes from places and things she's seen. Kenya batiks, silk paintings of India, beading of Cree Indians in northern Alberta, and views of fields and mountains from her windows all provide a plethora of ideas. The wonder of colours, textures, and designs in the landscapes and art of the world are truly motivates. The use of surface design techniques such as painting, dyeing, stamping, and resists allow her to create fabric that is unique for each piece of art. Embellishing with stitching, beading, foiling, or whatever else is on hand finishes the pieces.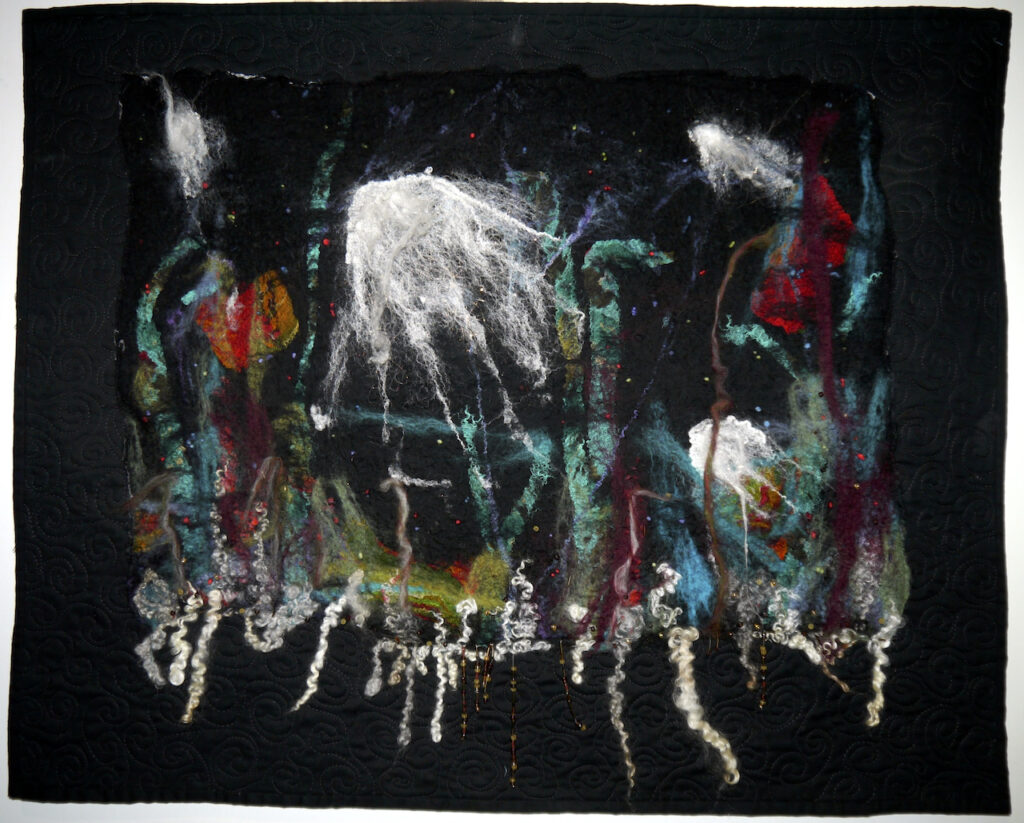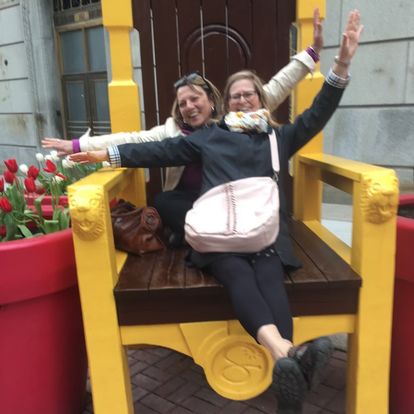 CHARLENE MILLER & Debbie Miller
Charlene Miller and Debbie Miller are creative, innovative and have a wealth of experience and drive. They have over 30 years of combined experience with rug hooking. 
They've attended rug hooking workshops, classes and events throughout North America, been invited and participated in rug shows in Ontario and Prince Edward Island, had their work juried, taught rug hooking classes on a volunteer and contract basis; and initiated several rug hooking groups. Their talent is only outweighed by their passion to for all things wool, their addiction to colour and their desire to create beautiful art.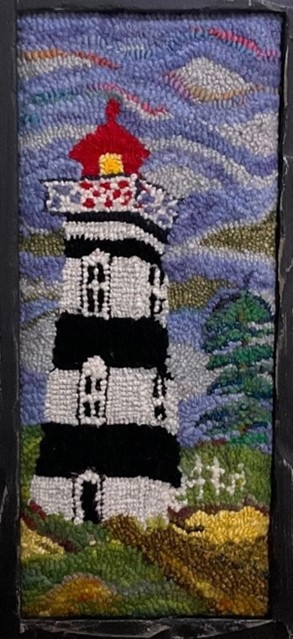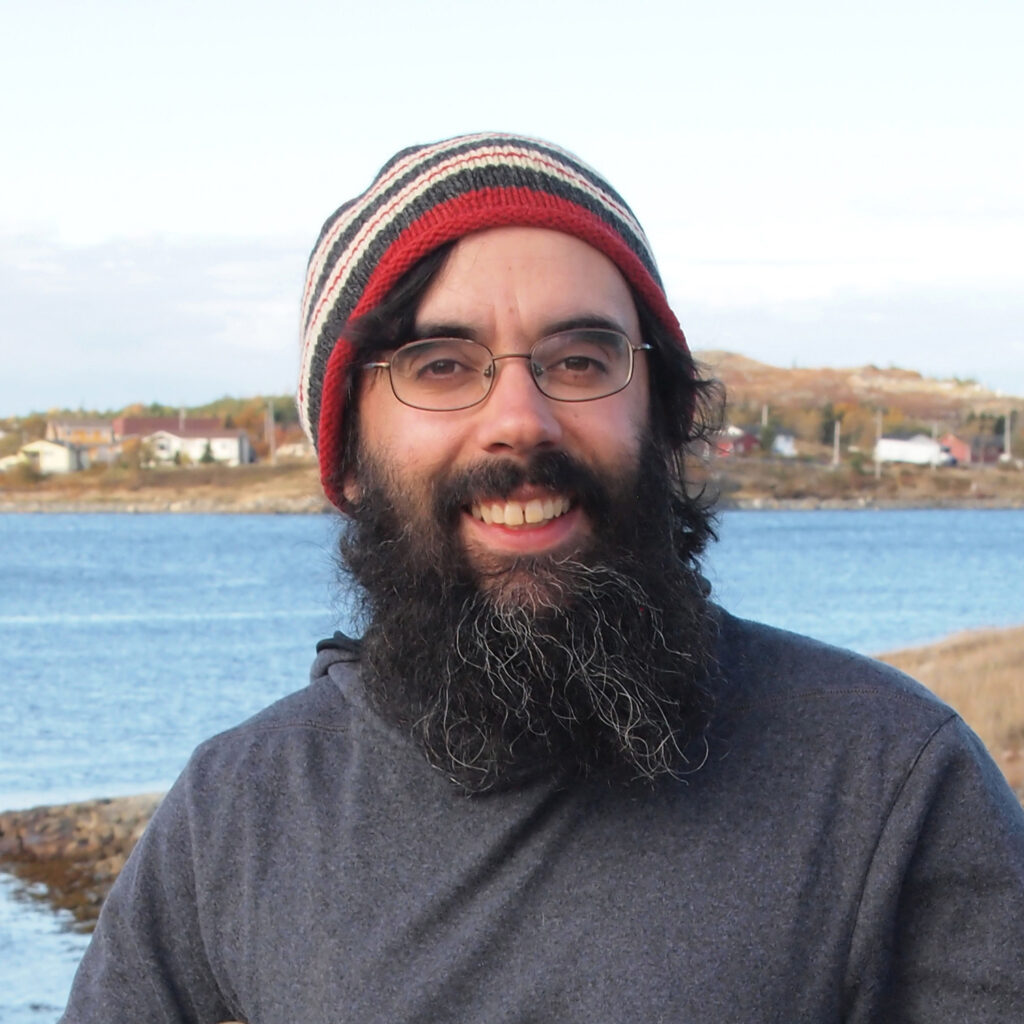 Michael Flaherty is a ceramic and textile artist with a diverse practice that includes pottery, sculpture, installation, and performance. A graduate of NSCAD University (BFA), and University of Regina (MFA), he has travelled widely for artist residencies and teaching appointments. His work often touches on themes of environmental and societal fragility and he pursues projects that enable him to collaborate with nature. Recently Flaherty has undertaken new research in crochet and weaving which he combines with his works in clay. He is currently Ceramics Instructor at Haliburton School of Art and Design in Ontario, and operates his studio, Wild Cove Pottery, in Port Union, Newfoundland. When not at work he can be found exploring the seashore or foraging the forest near his home.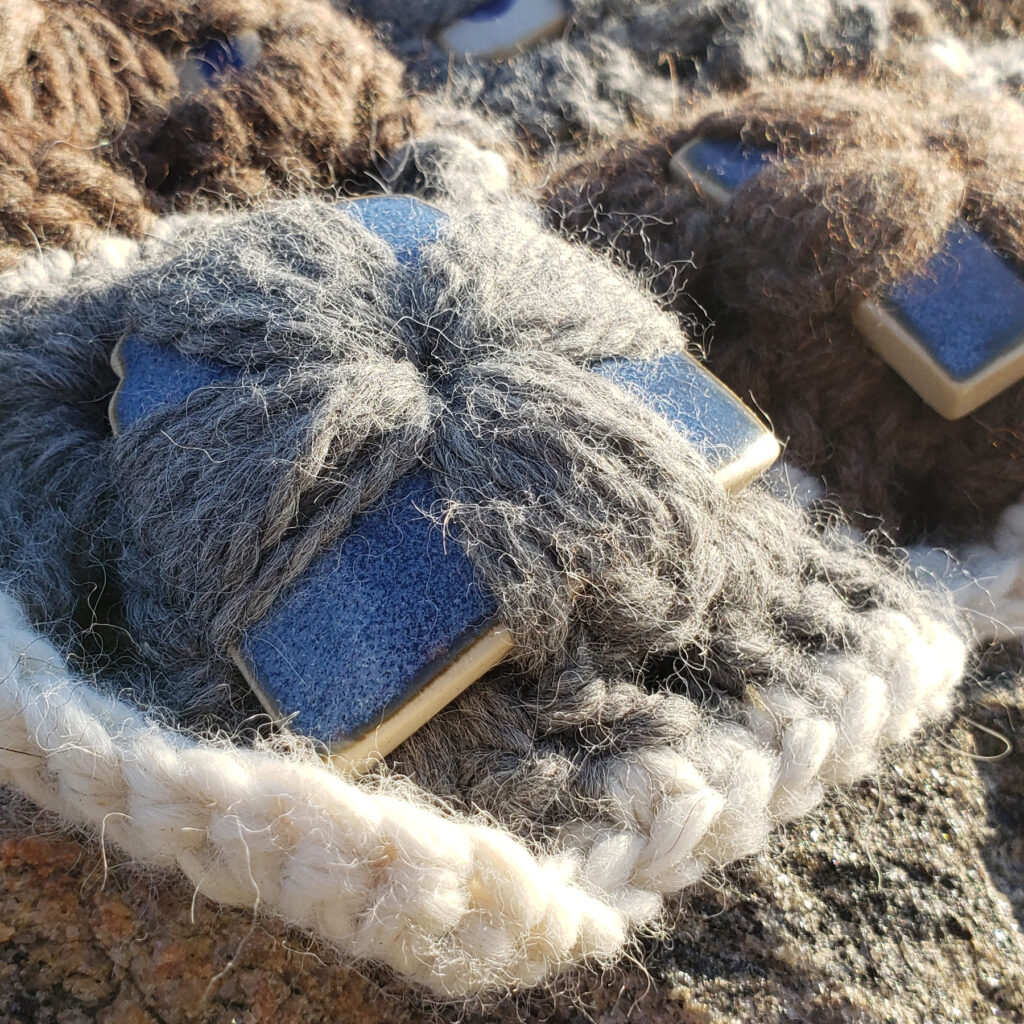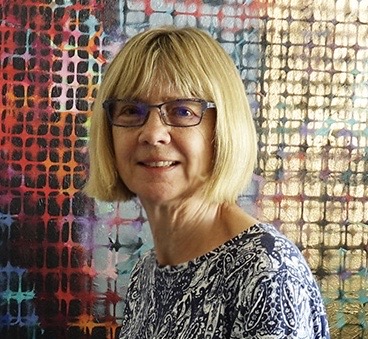 Maryjo Major blends feminist attitudes and many artistic traditions in the textile arts, adapting them to painting imagery. She has achieved distinction as a painter and printmaker. Her work has been widely collected in such places as the New York Public Library, the Glenbow Museum (Calgary), The Canada Council Art Bank, and many others. Born in Edmonton, Alberta, she travelled widely. In Australia she taught and studied painting at the Melbourne Institute of Technology. In Indonesia she learned the art of batik which has influenced her work with painted silk fabric. Maryjo received her M.F.A. from the University of Calgary in 1992, and in 2001 she had a residency in Pittsburgh Pennsylvania, where her painting was juried into the prestigious Carnegie Mellon Museum and she was honoured with the Maggie Malone Award for Artistic Achievement . Maryjo is currently working in Calgary, she is a member of Heritage Weavers and Spinners since 2015, and is working toward an amalgamation of her skill set in painting to new work in fabric design and weaving. For more information see: maryjomajor.ca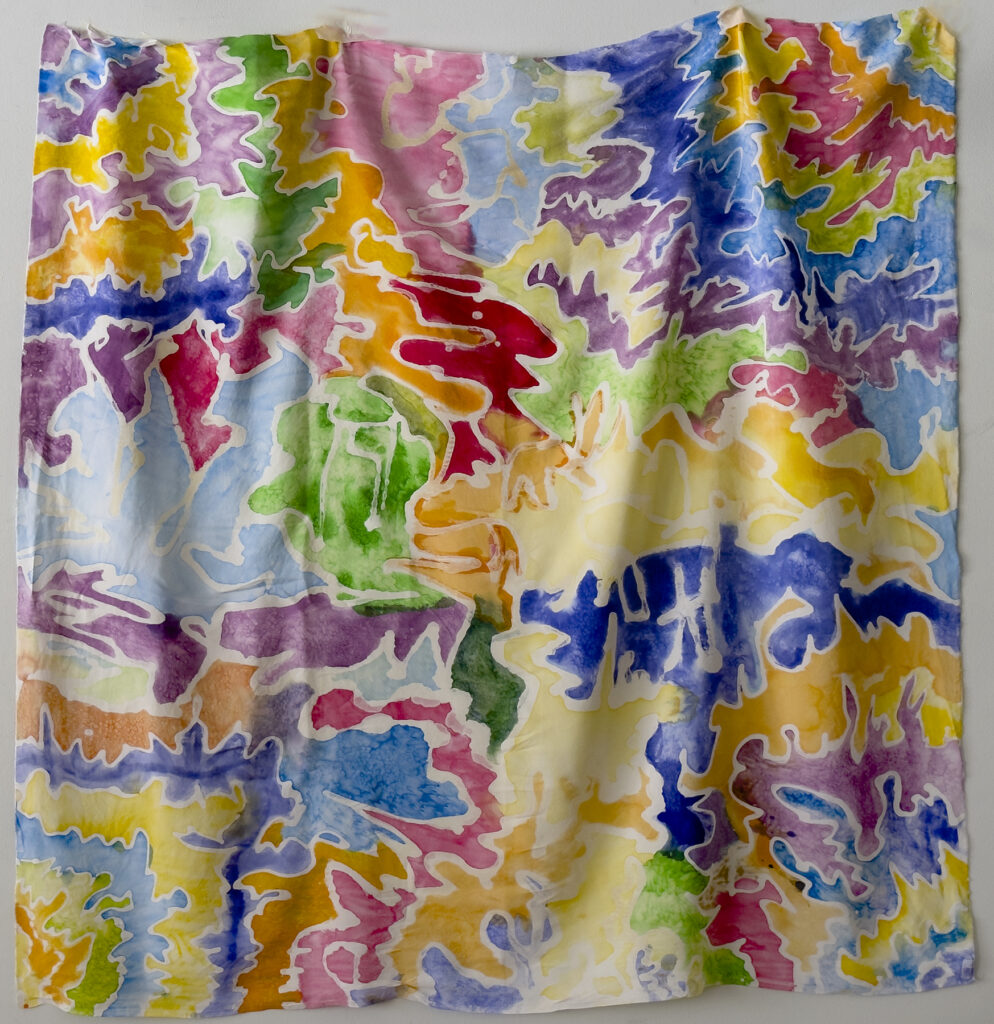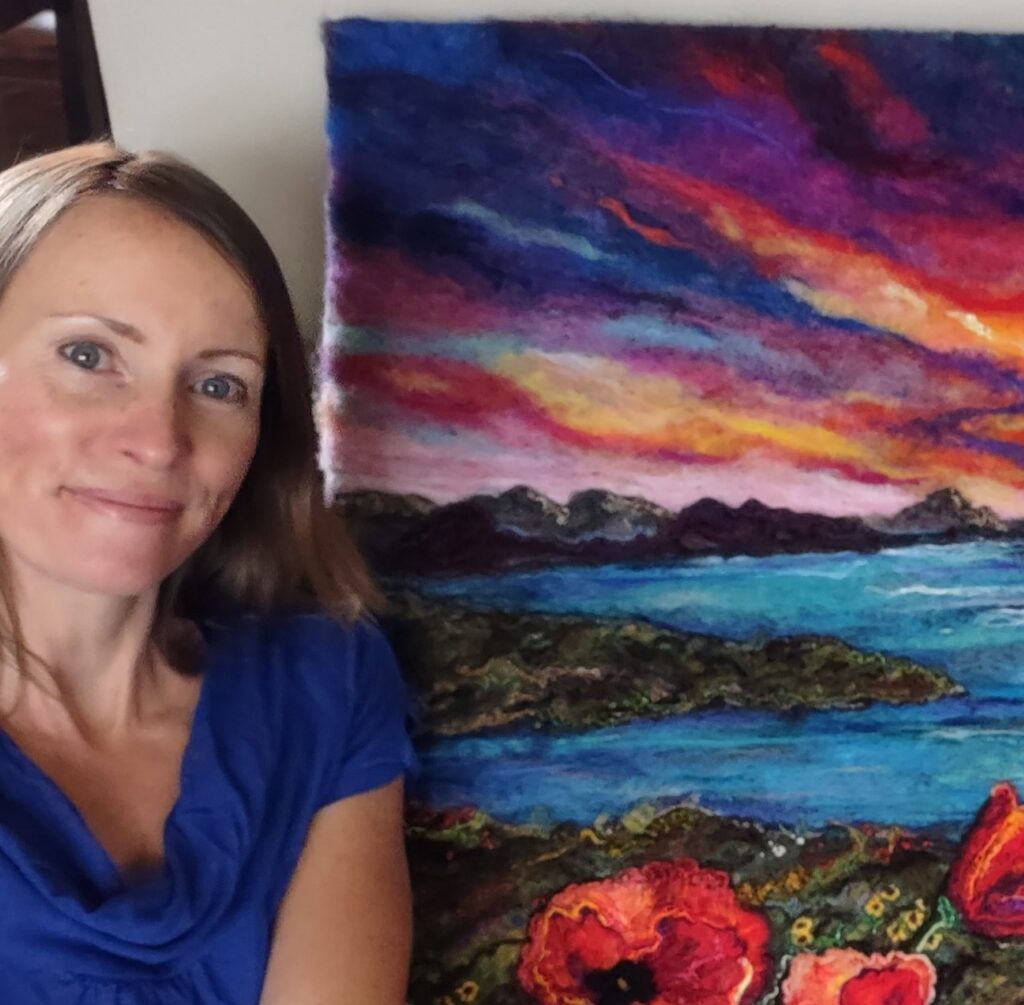 Vicki employs the extraordinarily versatile artform of needle-felting to express her passion for nature, vibrant colour, and beauty. Her work often depicts oceans, animals, flowers and mountains in bas-relief style, showcased with the wonderful texture and sheen of silk, wool, thread, yarn, viscose and other embellishments. Vicki lives on a small hobby farm in central Alberta, dividing her time between her art, homesteading, and homeschooling her children.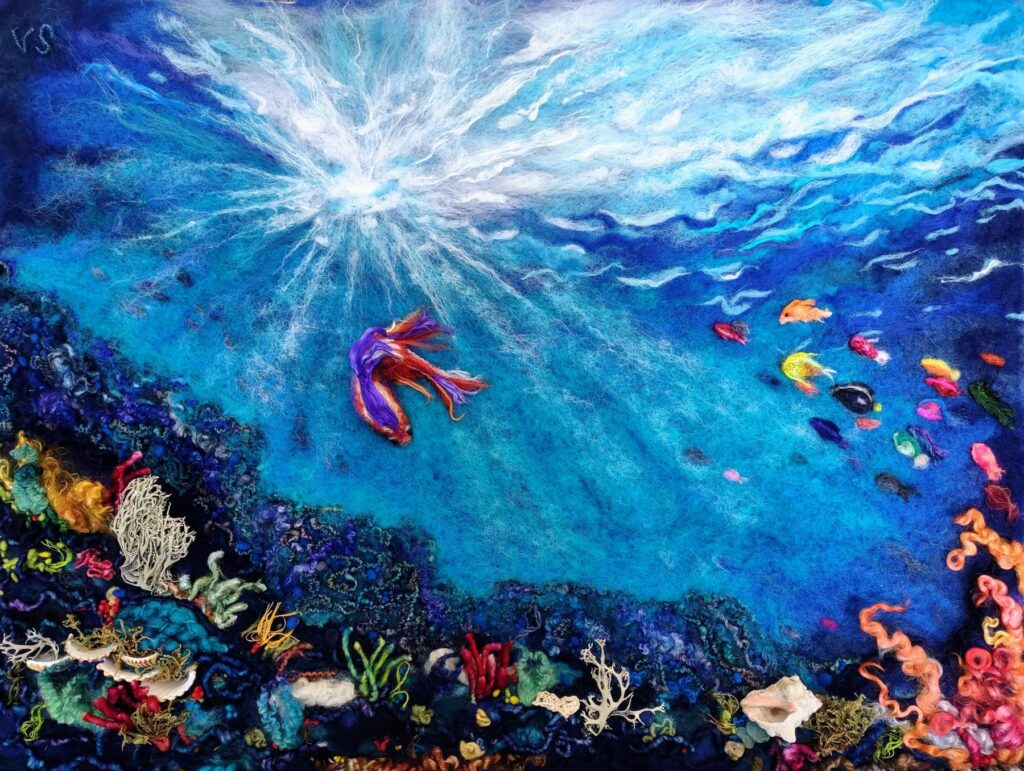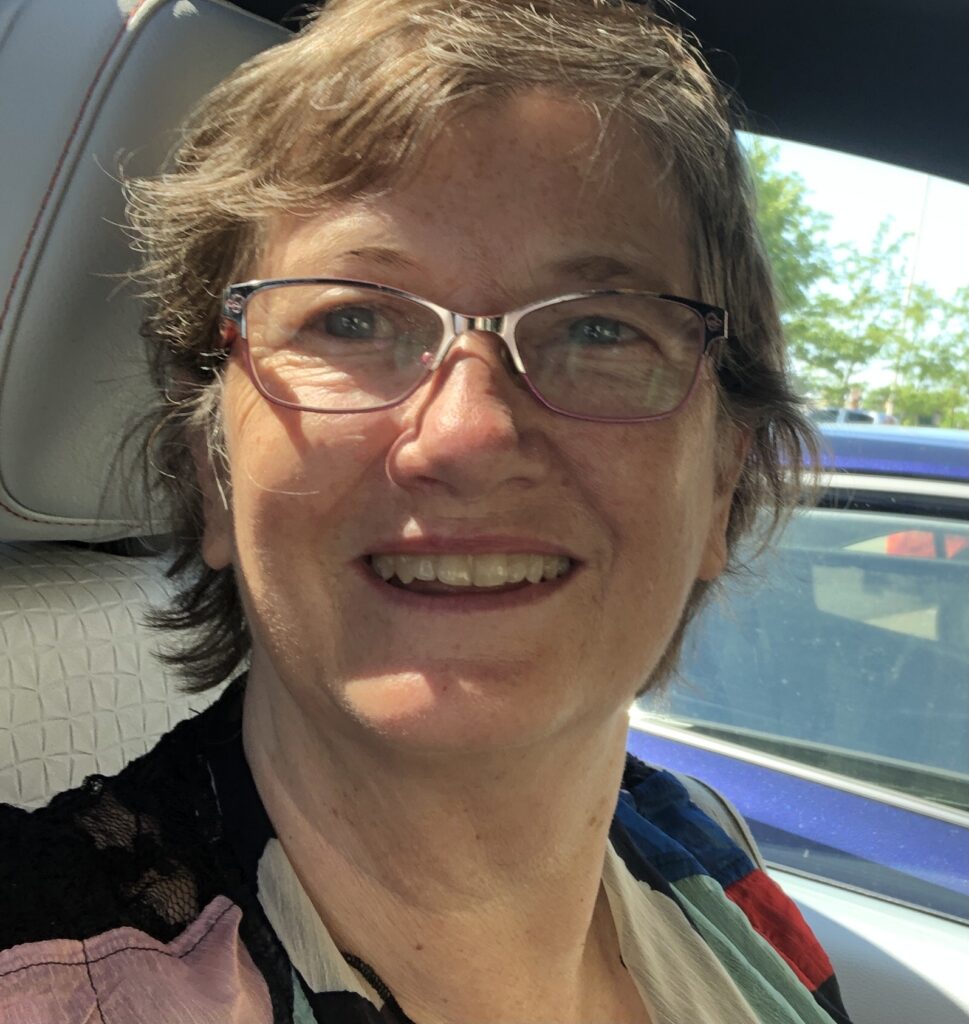 Sandra Hansen is an international, Environmental artist who works in many mediums, but focuses on handmade paper. The central theme of Sandra's art embraces the beauty of water, despite being imbued with plastics and toxic elements. Hansen has exhibited, had artist residencies, visited art museums and galleries, and taught classes in thirty countries around the world. In 2022, Sandra showed three pieces of art at the Kruizenga Museum's "No Planet B" exhibition. At an artist residency outside of Sydney, Australia; Hansen became the very first person in the world ever, to make paper from the Wollemi Pine tree. She has been to China three times, including a solo show at the Inner Mongolia Art Museum and an artist residency at Untitled Space near Shanghai. In 2019 Hansen had an exhibition at the Forest Museum, and at the Semi Space artist residency, both in Beijing. While in Beijing Hansen held a two-day workshop on papermaking at the Three Shadows Art Gallery and Residency. Hansen has been to India on thirteen trips to exhibit, teach, paint, and participate in artist residencies. Hansen learned to make paper in 2015 at Kendall College of Art and Design where she was taking graduate studies in Painting. She fell in love with paper making in her final graduate school year. She began to make large papers in her studio in the Western style of poured pulp paper making. In 2021, Hansen took a masters class in Japanese paper making online.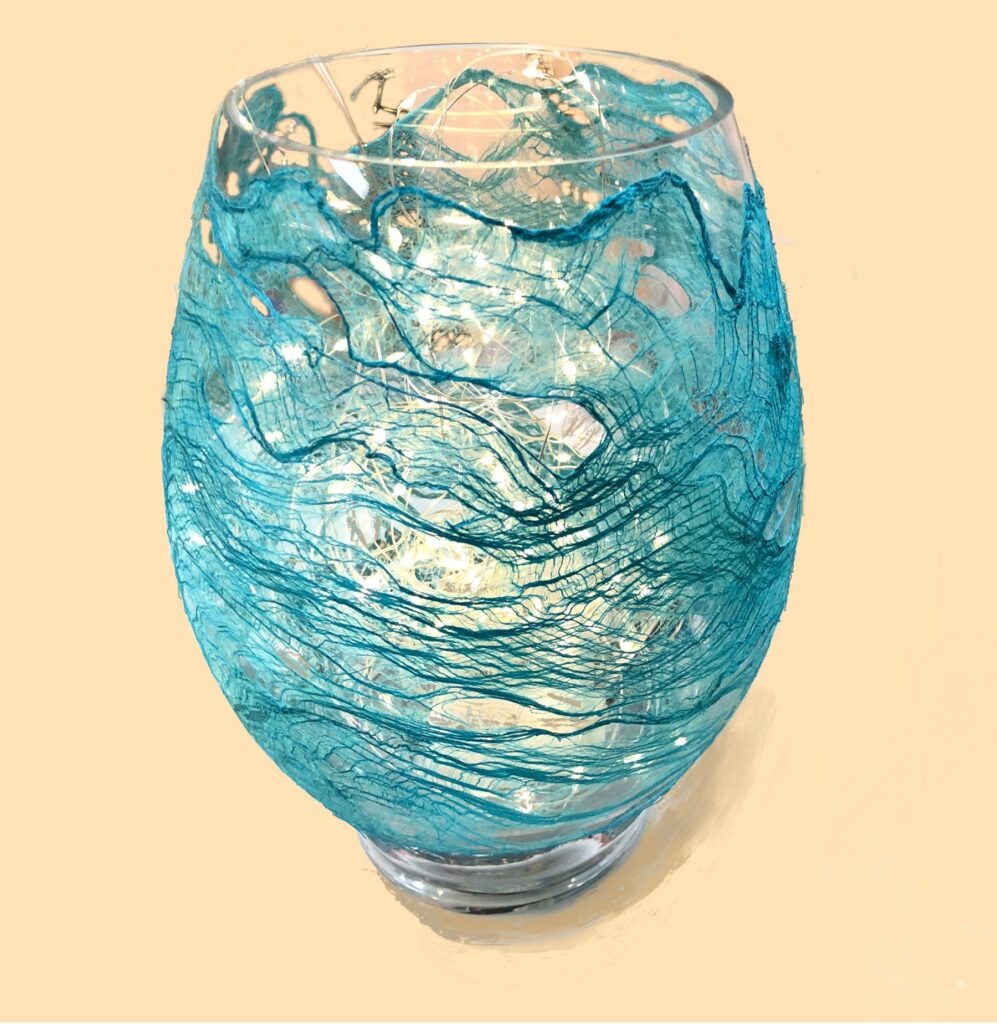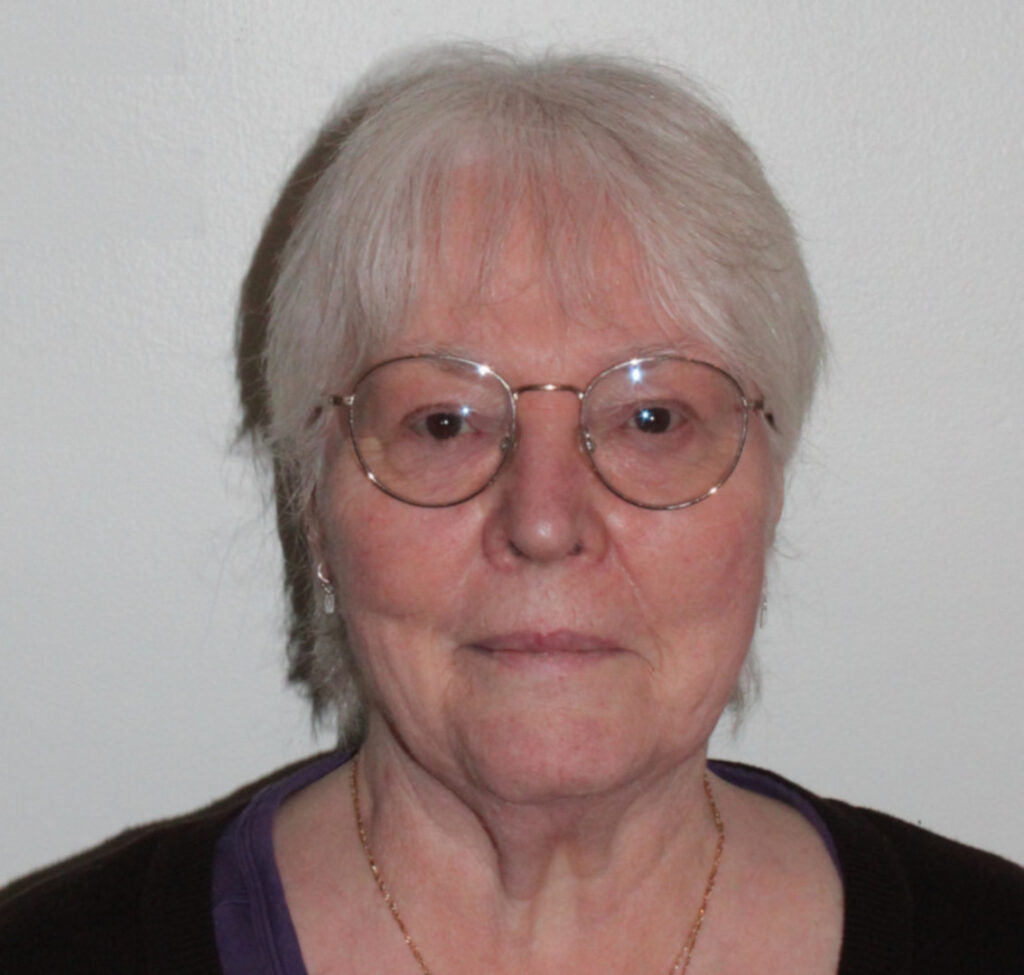 I was taught to knit in school in Scotland at age six by oral instruction and I have knitted every year since. I moved to Canada as a young adult, evolving to start designing Shetland lace 20 years ago. Three key factors for me in that designing are memory, dexterity and vision. I memorize pattern stitches so that there is no written instruction between me and the piece I am working on. Manual dexterity, working with the finest bamboo sticks and ultra fine fibres, requires very nimble fingers, while good vision is also extremely important to the overall piece. Living beside the ocean on the coast of Vancouver Island, nature is part of my everyday life and is reflected in my designs where both fragility and boldness co-exist. Each time I begin a new piece I am grateful for the joy and passion I feel from being able to practice the craft of knitting for over sixty years.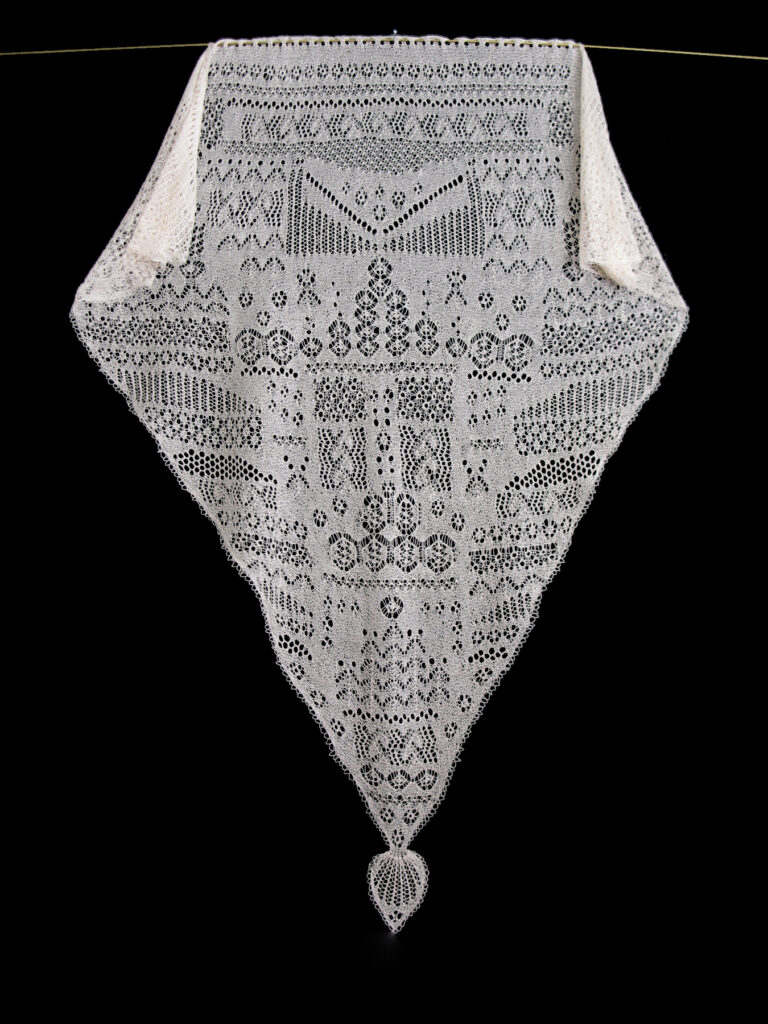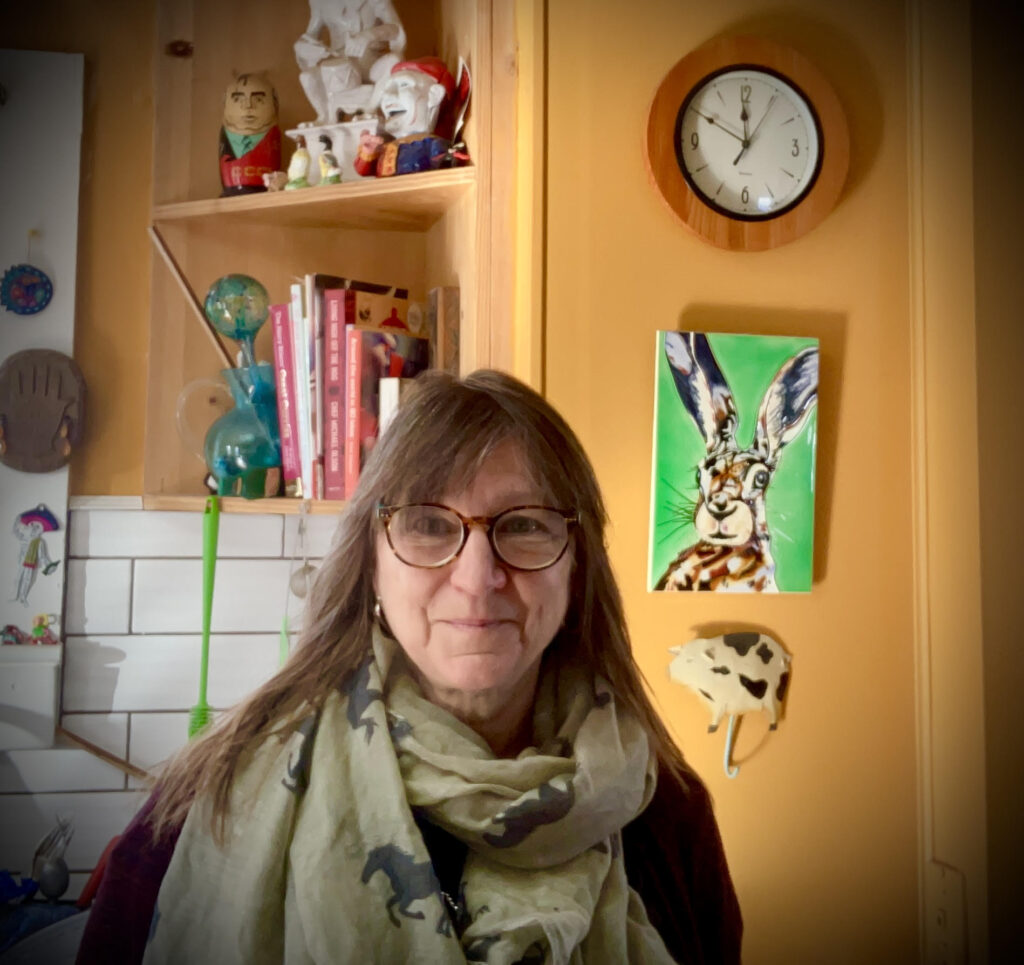 Vicki Myers is an artist, teacher and curious person that enjoys exploring all areas of the human existence. As a painter she creates works that are surreal in many formats for painting, to landArt/sculpture, and textiles (felting). Her most recent show was Stick, Stones, & Bones at Artpoint Galleries and Studios in 2017. Teaching art/creativity is also very important, helping others to connect with art on a first hand basis The more people understand about their own creativity the more they can feel free to let go and express it. Most of Vicki's education has been through experience, working with other artists in groups or associations, and courses at ACAD. Drawing has been the one constant in her work. It is how ideas are worked out or recorded for later use. At this point in life with totes of drawing, I have been going into these books and reawakening new inspiration with older eyes.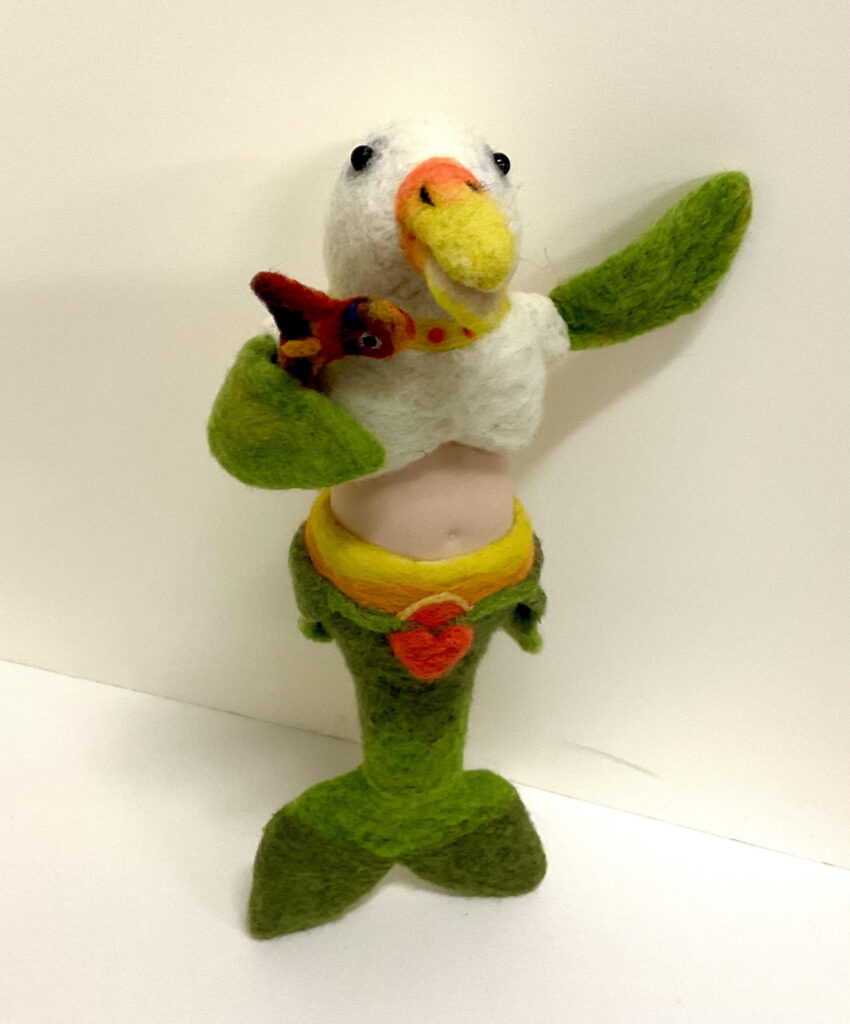 Our Oceans: Why we need them.
It has been said that if all humanity were to disappear, life in our oceans would continue but if life in the ocean was gone, life on land would cease to exist. Life in our oceans provide approximately 70% of the oxygen in our atmosphere. Ocean life contributes to the nutrition chain that supports land life. Oceans regulate the weather and climate on land masses around the planet. Humanity is dependent on the oceans for our survival. We have a responsibility to be good custodians of it.
Do you have a personal connection to the ocean? Do you have a story to tell about the impact of humans on ocean life? What are your thoughts on our dependence on the life in the sea? We would like to hear about it through your art.
Sources for more details
https://www.unep-wcmc.org/en/news/five-ocean-habitats-that-improve-our-life-on-land
https://oceanexplorer.noaa.gov/facts/oceanproduction.html
https://ocean.org/education/the-ocean-and-humans-are-connected/
Gathering Threads Textile Arts Festival
Gathering Threads is Edmonton's Premier Yarn & Fibre Arts Festival. Since 2016, the festival formerly known as the Edmonton Fibre Frolic has helped fibre arts enthusiasts find connection.
Textile artists from across Canada and the world are drawn to Edmonton each May for this world-class event, which includes workshops in macrame, knitting, embroidery, beading, fashion sustainability, knitwear styling, wool production, spinning, felting, weaving, and so much more.
Each event is its own experience, where you'll meet up with familiar faces, see finished projects that were works-in-progress at the last event, and meet new friends in the Gathering Threads Social Lounge. Whether you're a maker, creator, indie dyer, designer or just looking to learn a fun and rewarding hobby, we've got a place for you in our circle!