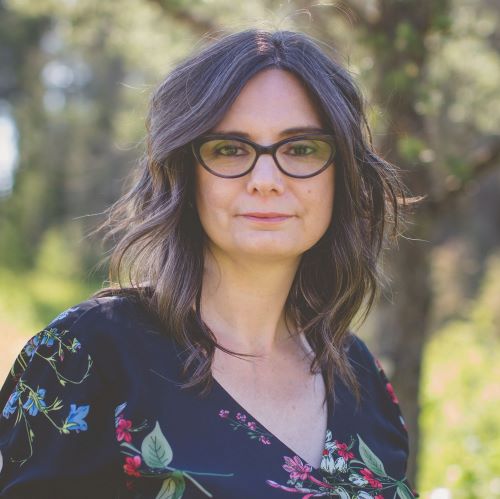 Carolyn Carleton is the fiber artist and designer behind Living Skies Fibre Studio. ​Fibre Arts became a source of mental wellness during a time of health issues several years ago, and has continued to be a passion of Carolyn's today.   Carolyn's fiber arts journey began with knitting alongside her Grandmother in her teens and the love of fiber has never left.  She currently lives in the Land of Living Skies – Saskatchewan, Canada with her husband and two adult daughters – where she is inspired by the natural beauty which influences her original crochet & knitting designs.  Carolyn's designs have been featured in magazines, subscription boxes and best-sellers on Etsy and Ravelry. Because of her love of fibre she has been teaching the craft for several years at the local arts centre and in school classrooms. In 2019 she created a hands-on workshop called Weaving into Wellness which incorporates a woven craft and teaching on the mental health benefits through creating with fibre.  Carolyn has recently become an ambassador for the Campaign for Wool in Canada.
Maker's Wellness Workshop
In this workshop you will learn how fibre arts are beneficial to your mental health. Through meditation, journaling, introduction to hygge and stretches for the makers hands – attendees will leave feeling refreshed and mindful. Includes wellness box and bring your work in progress.