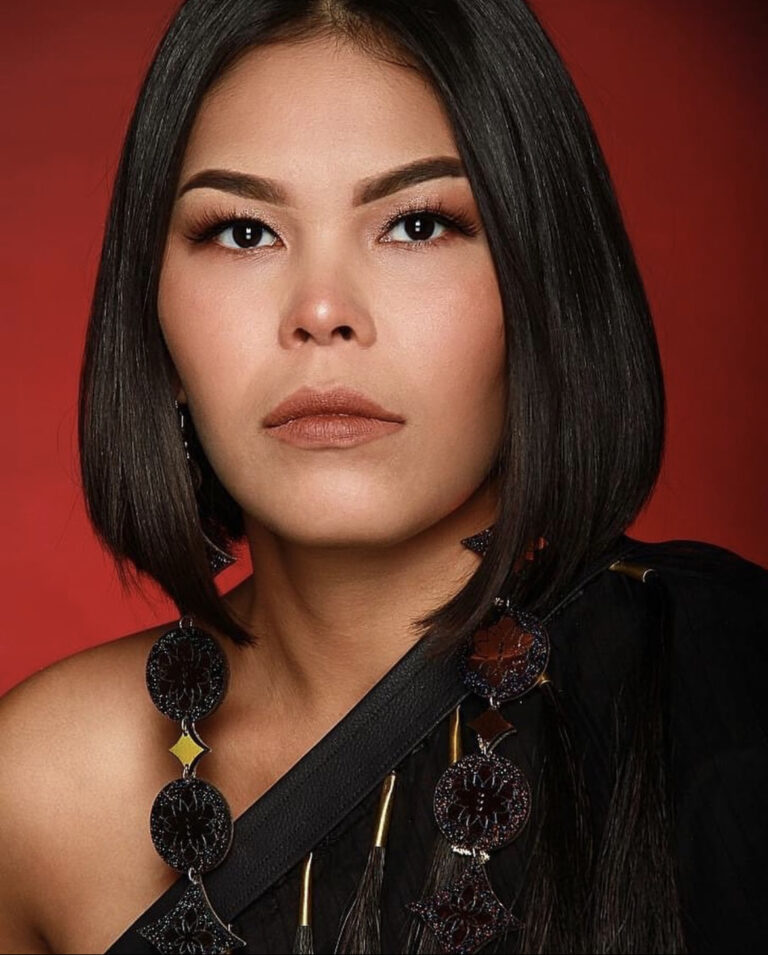 Tan'si my name is Roberta Alook. I am from Wabasca AB on my father's side and Dillon SK on my mother's side. I am both Woodlands Cree and Dene Sucline. I am currently in University to become a post-secondary Cree Language Instructor as well as Cultural Arts Instructor. I have many cultural hobbies! I love to do a range of cultural crafts that range from beadwork, beaded hats, sewing ribbon skirts, making hide moccasins and gloves, to working with raw hide in creating ceremonial items such as drums and rattles. My art journey started when I was a little girl; I first started with colouring to very detailed pencil drawings of my family members. Since reconnecting to culture, my mediums have definitely changed a lot from working with 2D works to 3D works. Thank you, ay-ay and merci Cho.
Beaded Hide Medicine Bags
Learning the Indigenous craft of beadwork. Here you will learn to do flat stitch beading onto deer hide and construct a medicine bag with sinew. Afterwards you will fill your medicine bag with the four sacred medicines: tobacco, sage, sweet grass and cedar.