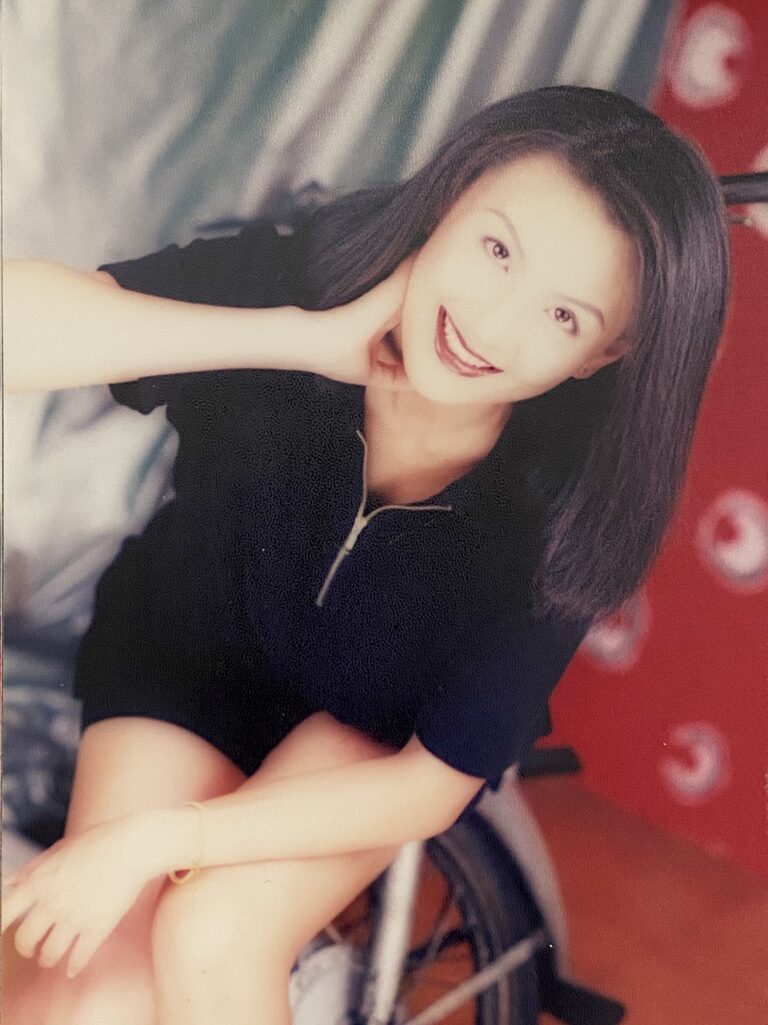 Susan is a life-long maker and creator, with interests in the arts and the sciences. This led to undergraduate degrees in BFA in Printmaking and a BSc with a focus in biological sciences in her university years. Starting from an early age, knitting and crocheting have been constant companions. Her work in the making industry currently focuses on crochet and knitting designs, creating new stitches in crochet and knitting, and teaching. Susan has designs published in Laine Magazine, Making Magazine, La Bien Aimee's Neons & Neutrals and independently through Ravelry. You can find more of what Susan is working on by following her on Instagram @knit_forg_repeat.
Ready to learn how to make a Granny Square?
Once you've learned how to crochet a square, you'll have the basics to get you going for a Granny Square garment or blanket pattern we've seen populating our socials. Skills you will learn include working in the round flat, the granny stitch, magic ring, changing colours, and a few ways to weave in ends.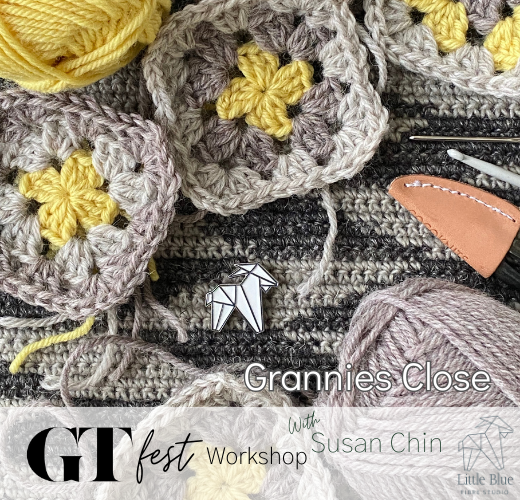 Tunisian Crochet Blanket Square
There's nothing better than a pieced together crochet blanket. This square would be a great addition to a blanket project for a little extra texture. You can mix it in with other crochet squares or worked just in this Tunisian knit stitch for an extra squishy fabric.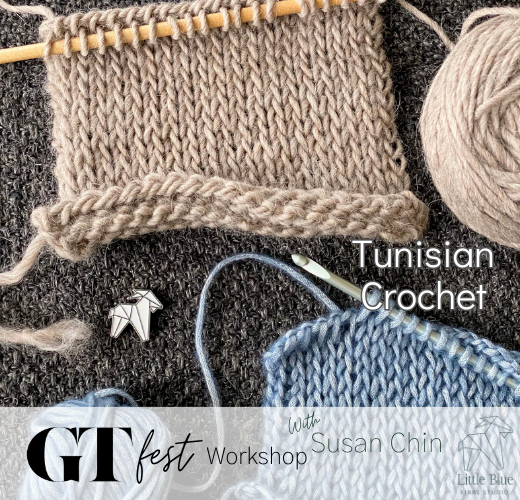 Mosaic Crochet Blanket Square
This is a great colourwork crochet technique to learn. One colour is used at a time, with spaces in the row are left unworked, which are then filled with the next colour. The resulting geometric pattern sequence can be quite varied, from simple patterning to stunning complex shapes.